January 18, 2016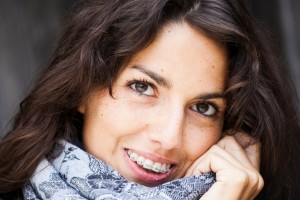 Seeing your loved ones smile is one of the best parts of your day. You care so much about your family's healthy teeth, and a big part of making them as beautiful as can be often includes corrective work, with orthodontics. When you're in search of an orthodontist you can trust, turn to the board certified orthodontist Bethel Park and McMurry trust: Dr. Gary Cartwright at Cartwright Orthodontics.
Orthodontic options are in your neighborhood
Dr. Cartwright is the experienced orthodontist so many of your neighbors have trusted with their family's smiles. He and his caring, compassionate team offer care that is as convenient as it is quality — so from the very first visit to the final appointment, you'll feel confident knowing you or your loved one are in the hands of professionals who know what's best.
Orthodontic treatment is key from an early age
While children, teens and adults can all benefit from orthodontic treatment, alignment issues are often far more easily corrected at an early age. In fact, we recommended that children have their first orthodontic appointment around the age of seven. By this time, their back molars have erupted and we can gather information on the alignment of their bite and plan for treatment, if necessary.
Orthodontic care is for adults, too
More adults than ever before are choosing to undergo orthodontic treatment right now — it's estimated that 1 in 5 adults have braces. It's no mystery why — today's adult braces are more discreet and convenient than ever before. At Cartwright Orthodontics, we're proud to offer two options for adult braces.
Ceramic braces: Made of clear material rather than metal brackets and wires, ceramic braces offer the same trusted results of conventional braces without the embarrassment of bulky, noticeable hardware.

Simpli5: For minor-to-moderate crowding or spacing, there is Simpli5. It relies on clear plastic aligners rather than metal brackets and wires — so it's highly likely that no one will ever know you're undergoing orthodontic treatment.
Interested in excellent orthodontic care? Contact us today
When you're ready to experience the difference that having a wonderful orthodontist can make in your and your loved one's life, please don't wait to contact Cartwright Orthodontics. Dr. Cartwright and his team are passionate about building the best smiles in McMurray and Bethel Park — and we can't wait to start on yours!
You can schedule an appointment for you or someone you love in Bethel Park at (412) 568-3210. McMurray appointments, call (724) 825-4536.

Comments Off

on Board certified orthodontist Bethel Park and McMurry can trust
No Comments
No comments yet.
RSS feed for comments on this post.
Sorry, the comment form is closed at this time.