July 23, 2021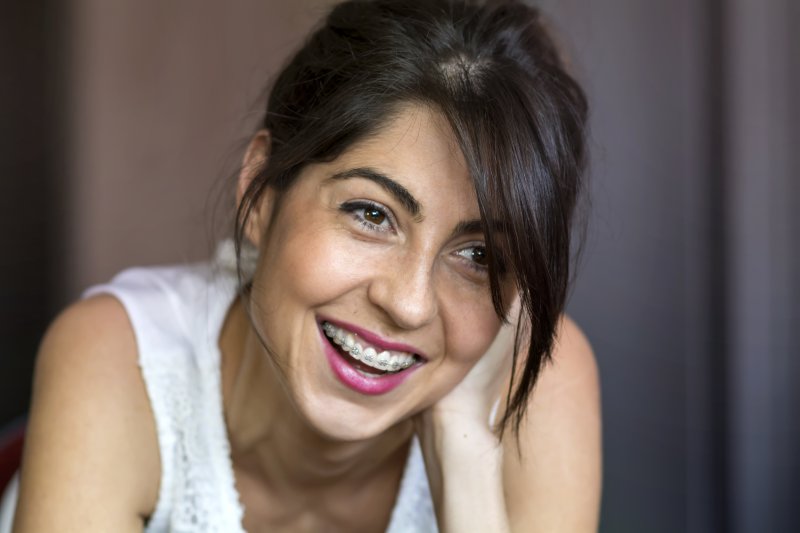 Having never gotten braces as a teenager, you've long resigned yourself to a life with uneven teeth. But recently, you've found out that orthodontic treatment for adults is a lot more common than you thought. In fact, every year over a million adults get braces to address any number of cosmetic or oral health concerns. So, are they right for you? Below are 4 key things you'll need to keep in mind before you commit to braces as an adult.
1. The Treatment Time Won't Be as Long as You Think
It is true that braces tend to work faster for children since their jaws are still developing. However, that does not mean that you'll be stuck with braces for the rest of your life as an adult. The exact timeline will vary depending on the kind of braces you get and how complex the desired changes are. Thanks to advancements in orthodontics, however, the process is faster on average now than it was decades ago. Typically, adult braces are worn for around 18 to 26 months.
2. You Have Various Options to Choose From
While metal braces are still used today, they are not your only choice when it comes to orthodontic care. Ceramic braces are popular among older patients due to being made out of a translucent material that blends in with the teeth much better. And if you don't want to wear traditional brackets and wires at all, you can ask about Invisalign® clear aligners – transparent, plastic oral appliances that can conveniently be removed when it's time to eat. Your orthodontist can go over the advantages and disadvantages of each option with you and help you pick the one that works best with your goals and lifestyle.
3. Straighter Teeth will Improve Your Dental Health
You may not realize it, but misaligned teeth can increase your risk for tooth decay and gum disease. Food is more likely to get stuck in teeth that aren't lined up properly, and you'll have a harder time brushing as thoroughly as you need to. Also, crooked teeth wear down faster because the forces of the bite aren't distributed properly. Once you've straightened your teeth with braces, you'll find it much easier to take care of your smile as the years go by.
4. You'll Be More Confident
Crooked teeth can affect your confidence, making it hard to smile in social situations. But once your orthodontic treatment is complete and the issues that previously embarrassed you have been taken care of, you're likely to find it much easier to show off your grin to friends and strangers alike.
Don't be afraid to ask your orthodontist about getting braces as an adult. Whether it's just to improve your appearance or for more serious oral health reasons, it's a viable option for getting the better smile that you deserve. Set up your first orthodontic consultation today!
About the Author
Dr. Gary Cartwright has been practicing orthodontics in Southwestern Pennsylvania for more than 25 years now. He has been recognized by Pittsburgh Magazine as one of the top dental professionals among 8 specialties (including orthodontics) in the Pittsburgh region. At Cartwright Orthodontics in McMurray, he is happy to help adults achieve straighter smiles with traditional braces, ceramic braces, and Invisalign. To schedule an initial orthodontic consultation, visit his website or call (724) 942-5130.
Comments Off

on 4 Things to Know About Getting Braces as an Adult (Part 2)
No Comments
No comments yet.
RSS feed for comments on this post.
Sorry, the comment form is closed at this time.