June 21, 2017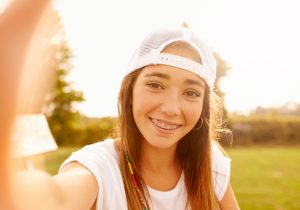 Your oral health should never be taken lightly. It doesn't matter if you have minor or severe health concerns. That's why it's important to choose the right professional when considering getting braces in Cannonsburg. You may think it's just fine to visit your local general dentist. In reality, you should really be searching for an orthodontist that can provide the services you need and back you with expert knowledge in the alignment of your smile. Let's compare a general dentist's specialties to an orthodontist's and see which is right for you.
Does your dental issue call for a dentist or an orthodontist?
It's true that both dentists and orthodontists receive their dental education before practicing on patients, but which are does your dental professional specialize in?
Dentist Specialties
When you go to visit your typical dental care provider, your dentist will use your appointment to diagnose, treat, and manage your general oral health care. Typically, in the cases of severe dental issues, you will be referred out of office. For instance, if you have severe alignment issues, you'll most likely be referred to a doctor like Dr. Gary Cartwright here at Cartwright Orthodontics. You can visit a general dentist for help with these dental problems:
Gum health concerns
Root canals
Fillings
Crowns
Veneers
Bridges
Teeth whitening
Orthodontist Specialties
Many patients are referred to offices just like ours when issues that involve the alignment of your jaws and teeth are outside your general dentist's scope of expertise. In most cases, they'll be referred to an orthodontist like Dr. Cartwright that understands how to correctly diagnose, prevent, and treat "malocclusions"—or incorrect bites. If you have an underbite, overbite, gapped teeth, or overcrowded teeth, your orthodontists in Cannonsburg can help you with these services:
Wires
Braces
Retainers
Other contraceptive appliances
Why choose an orthodontist for traditional braces?
Here are a few things to consider before going to visit a general preventive dentist for orthodontic treatment:
Orthodontists are specialists in straightening teeth and aligning jaws, even advanced cases.
Orthodontists are required to study an additional two to three years after dental school.
Orthodontists are trained to choose the correct treatment option because they have a history of working with a variety of orthodontic problems.
Orthodontists are trained to recognize the potential pitfalls with certain treatments and cases, which means there's less chance of problems after treatment has started or been completed.
Orthodontists are familiar with modern treatments and technologies so they can make the best choice for each patient's case.
Contact Cartwright Orthodontics
Are you or your child looking to fix misaligned teeth? Instead of visiting a general dentist for help with your orthodontic problems, visit a trained professional like Dr. Cartwright at our Cannonsburg office. We would be happy to help you discover which straightening treatment is best for you. Contact us to day to schedule your consultation.

Comments Off

on Dentists Vs. Orthodontists for Metal Braces in Cannonsburg
No Comments
No comments yet.
RSS feed for comments on this post.
Sorry, the comment form is closed at this time.