August 31, 2016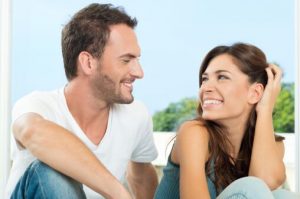 The American Association of Orthodontists says kids should get an orthodontic evaluation by age 7. Adults want straighter teeth as well; so, more Americans 21 and older are seeking orthodontic treatment. What are the criteria for selecting the right orthodontist in Pittsburgh?
Why Bother with Braces?
Badly aligned teeth cause many problems. The most obvious is poor personal appearance. People are so embarrassed about their crooked smiles that they cover their mouths in public when laughing and smiling. Plus, research shows they project less confident and less personable personalities.
Poor tooth alignment, gaps, and crowding impact oral health as well. The American Dental Association says that crooked smiles decay more easily because it's just harder to keep them clean. Poor hygiene contributes to gum disease, the primary cause of tooth loss among adults over the age of 30 in the US. People with crooked smiles are more subject to teeth clenching and grinding, headaches, ear pain and TMJ (jaw joint) Dysfunction.
So, people need braces to improve appearance, bolster self-confidence and improve and maintain oral health and function. When you select an orthodontist for yourself or for a loved one, be sure the doctor incorporates all aspects of this important restorative and cosmetic dental service into his practice.
Picking the Right Pittsburgh Orthodontist
Pittsburgh orthodontist, Dr. Gary Cartwright, advises doing some real homework before deciding. Regarding academics and training, orthodontists must complete 4 years of dental school and at least 2 years of added training in orthodontics. Contact the dental society in your area or the nearest university dental school for names of local dental specialists. The organization can tell you how the doctor received his training. Additionally, when you do have a few names to consider, go on their websites to read about their training and current skill set.
Plus, the right orthodontist in Pittsburgh offers a range of treatments, including:
Metal bracket and wire braces
Simpli5 or other clear aligners, popular with teens and adults
Ceramic braces
Lingual braces
Retainers (the traditional Hawley retainer or invisible appliances)
Lastly, interview more than one doctor. Many orthodontists do consultations at low cost or pro bono.  Be sure you feel comfortable with the dentist, the staff and the office environment. Is the location convenient to your home, workplace or your children's schools? Cartwright Orthodontics has 2 locations: one in McMurray and one in Bethel Park.
How does the practice handle orthodontic emergencies?  You should understand the costs, goals of treatment and approximately how long it will take to complete. Ask what services are included in the treatment fee (emergency charges, cost of retainers, records, follow-up care).
When it comes to the substantial cost of braces, inquire about finance options. For example, Cartwright Orthodontics offers third party financing, a discount for paying the entire fee upfront and affordable monthly payment plans.
Are Pittsburgh Braces in Your Future?
Plan ahead, and select your orthodontist carefully. Contact Cartwright Orthodontics for a personal consultation. Providing traditional braces and innovative aligners for patients of all ages, Dr. Cartwright and his dedicated team want to partner with you in your oral health needs.

No Comments »
No comments yet.
RSS feed for comments on this post.
Leave a comment