April 23, 2021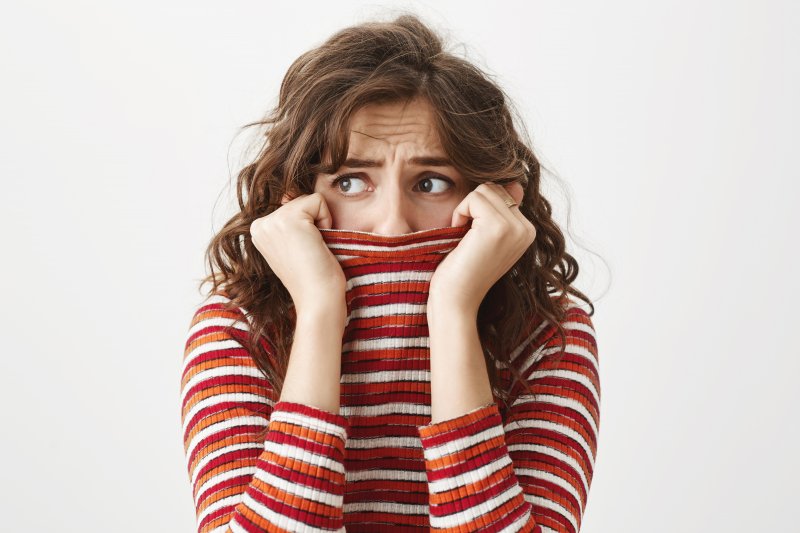 Did you know that braces are nearly 300 years old? Although the design looks archaic now, it was the jumping-off point for the metal brackets and wires that have helped countless patients enjoy a better bite, a more aesthetically pleasing smile, and improved oral health. Unfortunately, many social media trends and mail-order aligner companies are touting that you can enjoy the same benefits for a fraction of the cost with their "hack" or product. In reality, nothing could be further from the truth. Here are the real dangers of DIY orthodontics.
DIY Braces: What They Are and Why They're Dangerous
In short, DIY braces refers to household products, like rubber bands, being used to attempt to fix issues like gapped teeth. While this may initially seem like a way to cut costs, a recent case study in the American Association of Orthodontists shed light on how expensive (and painful!) this decision can be. The article shared how a family looking to address their son's gapped teeth chose to use a rubber band to push his teeth together instead of consulting with an orthodontist. The result? His gum tissue was destroyed and his teeth became loose, requiring extensive periodontal therapy, restorative dentistry, and orthodontic treatment. While his skilled dental professionals were ultimately able to save his smile, it is important to remember that this is a very real consequence of using at-home products to address dental flaws, like spaced-out teeth, at home.
What About Mail-Order Aligners?
In recent years, mail-order aligners have gained popularity, largely due to their extensive social media campaigns and convincing TV commercials. What they don't show you, however, is the patients who ended up with worse orthodontic issues because of their product. That's because their treatment relies on do-it-yourself impressions, isn't supervised by a licensed professional, and doesn't take into account the condition of your oral health. The worst part is that these patients have nowhere to turn when they begin to experience complications. More times than not, they end up spending more money on repairing the damage than they would've if they started with treatment from an orthodontist.
At the end of the day, saving a few bucks isn't worth it when it comes to something as important as your smile. So, instead of attempting the latest DIY orthodontics trend or gambling with mail-order braces, get in touch with your orthodontist to discuss reliable, tested, effective treatment options.
About the Author
For over two full decades, Dr. Gary Cartwright has been helping patients nearby achieve their dream smiles with safe, effective, personalized orthodontic treatment. Today, he is a recipient of the International College of Dentists Award for Outstanding Clinical Excellence and board-certified from the American Board of Orthodontics. He is also an active member of professional organizations, like the American Association of Orthodontics, which ensures he remains at the forefront of his field. If you are struggling with crooked, crowded, or gapped teeth, don't hesitate to visit his website or give him a call at 724-942-5130.
Comments Off

on The Real Dangers of DIY Braces & Mail-Order Aligners
No Comments
No comments yet.
RSS feed for comments on this post.
Sorry, the comment form is closed at this time.