December 18, 2022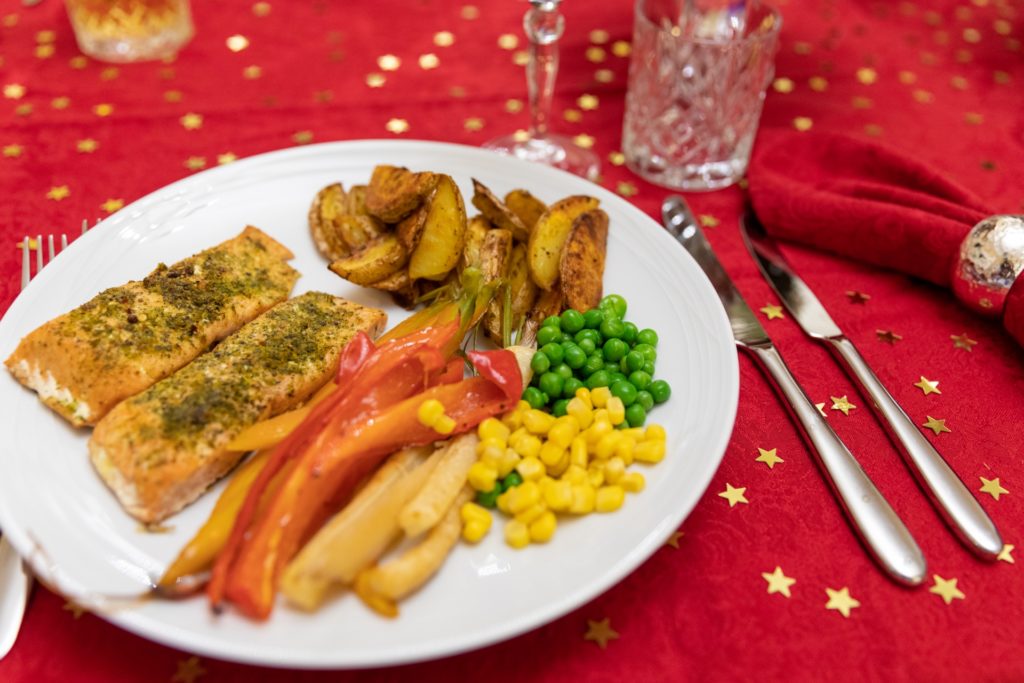 There are a lot of things to keep up with during the holidays. From travel arrangements to preparing the guest bedrooms for loved ones, things can get hectic quickly. On top of that, there's also the food. Cooking special holiday meals takes a lot of preparation, but the end result is worth it. Even so, eating during the holidays looks a little different if you have braces. Continue reading to learn three helpful tips that will make eating holiday meals with braces a breeze.
Tip #1: Take It Easy
Patience is key when it comes to eating holiday meals with braces. Be sure to chew slowly and carefully while avoiding taking large bites. Consider cutting your food into small pieces so they're easier to eat. Bite with the side of your mouth instead of your front teeth. Additionally, although you should be able to eat many of your favorite holiday foods without issue, there are some that you should take it easy with while undergoing orthodontic treatment. Some holiday foods to avoid include:
Apples, carrots, and other hard, raw fruits and vegetables
Sticky foods, like caramel, toffee, and marshmallows
Pecan pie and other things that contain nuts
Hard or crunchy cookies or crackers
Celery and other fibrous veggies
Tough or chewy meats
Meat on the bone
Candy bars
Popcorn
Tip #2: Follow a Soft-Food Diet
Instead of eating the above foods, stick to a soft diet. This will prevent accidental damage to your braces. Some things you can eat during the holidays include:
Carrots, yams, and other cooked veggies
Cooked apples or other fruits
Pies that are cream based
Pudding, yogurt, or mousse
Soft fruits like bananas
Rice and other grains
Mashed potatoes
Soup or broth
Soft cheese
Pasta
Tip #3: Pack a Dental Kit
The busyness of the holidays can cause you to lose track of things and may throw your normal schedule out of whack. This can be an issue when it comes to your oral health. Neglecting to take care of your smile during the holidays may result in a damaged beam, so it's best to be proactive. One of the best ways to do this is to pack a dental travel kit. This will allow you to clean your pearly whites no matter where the day takes you. The kit should include travel sized versions of toothpaste, dental floss, mouth wash, and a toothbrush.
This season, don't let eating holiday meals with braces result in a damaged beam or treatment delays. With the above tips, you can protect your smile during the holidays and beyond!
About the Practice
Cartwright Orthodontics is here to help you keep your smile healthy and bright this holiday season. They offer a range of treatments to prevent or treat oral health issues. They also administer cosmetic treatments like braces to fix aesthetic problems. They can also give you advice on eating holiday meals with braces so you don't harm your beam in the process. Call Cartwright Orthodontics' McMurray location at (724) 942-5130, their Bethel Park location at (412) 833-6188, or visit their website for more information on their services or to make an appointment.
Comments Off

on 3 Tips for Eating Holiday Meals with Braces 
No Comments
No comments yet.
RSS feed for comments on this post.
Sorry, the comment form is closed at this time.