October 6, 2018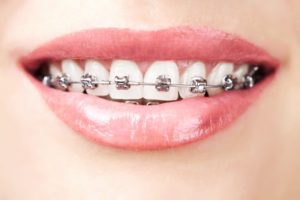 You've just learned about the many ways available to correct your smile flaws. Now it's up to you to meet with a professional to figure out which option is best for you. An orthodontist in McMurray says there is more to consider than just eliminating gaps, misalignment, crowding and crookedness. As you continue reading, you'll learn why wearing a retainer is important to maintaining the results you get from whatever type of orthodontic treatment you receive.
What Happens When Your Teeth are Straightened?
Your teeth are adjusted by gradual tension being applied to your digits. What makes for lasting improvements in your bite, though, is how the bone lying beneath the gumline fuses around the roots of your teeth. Without the aforementioned forming a new foundation, your teeth are left in a perpetual flux, and you have to contend with an inconsistent smile.
How a Retainer Helps
A retainer is a custom-made appliance used to keep teeth in place after treatment with braces, clear aligners or any other form of orthodontic care has completed. At a minimum, the retainer should be worn the same length of time as your orthodontic treatment, but for the best results, a local orthodontist says to wear them for life.
Here are some reasons why this is the best route to take:
A Remedy for Shifting Teeth – Post treatment shifting compromises your results. Wearing a retainer allows the time needed to form new bone material to maintain the new position.
Saves You Money – By preventing the need for more orthodontic treatment, wearing a retainer provides some relief for your wallet in the long-run.
Restored Confidence – With a custom-made retainer, you can have the confidence of knowing that your brand-new smile will last, and you'll be constantly rewarded for your proactive efforts.
What if You Lose Your Retainer?
Understanding how valuable the retainer is to the completion of your treatment program, the last thing you want to do is lose your appliance. The reality, though, is that a mishap can always occur.
If you find yourself in this unfortunate predicament, then don't panic. First, reach out to your local orthodontist to order a new pair. Since this is a highly customized process, the replacement will need to be completely refabricated. To get an accurate price on the new retainer, you'll need to consult with your orthodontist.
With the help of a trained professional, whether you've received treatment with braces in McMurray or any other form of orthodontic care, a custom retainer guarantees a way to maintain the beautiful smile you've been waiting for all your life!
About the Author
Dr. Gary Cartwright is a graduate of the University of Pittsburgh. He would later go on to receive a degree in Orthodontics from the University of New York, Stoney Brook. A board-certified orthodontist, Dr. Cartwright helps patients enjoy and maintain the smile of their dreams at Cartwright Orthodontics, and he can be reached for more information through his website.
Comments Off

on Your Orthodontist in McMurray Says Maintain Your New Smile!
No Comments
No comments yet.
RSS feed for comments on this post.
Sorry, the comment form is closed at this time.