February 4, 2016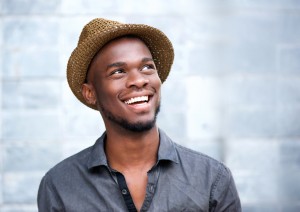 For family orthodontic needs, consult Dr. Gary Cartwright, PIttsburgh and Canonsburg orthodontist. KIds and adults find straight, healthy teeth in his care.
For superior smiles, families consult Cartwright Orthodontics, serving the PIttsburgh and Canonsburg areas. From the youngest of patients to adults seeking a professional advantage, orthodontic patients experience new smiles created with skill and gentle care.
Why orthodontics?
The American Association of Orthodontists recommends children receive an orthodontic evaluation by the age of 7. To avoid difficult or costly treatment and to take advantage of developing facial structure and tooth movement, orthodontists such as Dr. Gary Cartwright use what's termed "interceptive care."  He performs oral exams, takes x-rays and photos and develops plans of care early on in a child's development, leveraging what Nature is doing to correct defects in alignment and bone structure.
This board-certified, Diplomate of the American Board of Orthodontics provides care to older teens and adults, too.  He believes that healthy teeth can be made healthier and more attractive with the right kind of orthodontic appliances, the right plan and active patient and family support through good oral hygiene.
It starts with a consultation
When your dentist recommends Dr. Cartwright, rest assured you or your loved one will receive excellent care. The initial, complimentary consultation at CArtwright Orthodontics will help you understand the basic oral health needs your child (or you) have.
Common orthodontic issues include:
malocclusion or bad bite (overjet, crossbite, open bite, underbite, overbite)
crowding
gaps and spacing
misplaced center lines
tooth rotation
missing teeth
impaction of teeth within the soft tissues or bone
Dr. Cartwright explains his choice of appliances, approximate length of treatment and specialized services such as surgeries. He also outlines the basics of life with braces–that is, hygiene needs, progress checks and dietary considerations.
Not all braces are alike
Just as patients and their orthodontic needs differ, so do braces. While traditional metal bracket and wire braces were the only choice "back in the day," modern orthodontists offer other kinds of appliances.
You can trust Dr. Cartwright to recommend the kind of braces best-suited for your treatment goals and necessary tooth movements. Overall, however, the goals are the same: healthy teeth and gums, functional smiles, clear speech and breathing and outstanding appearance.
Kinds of braces offered
Your PIttsburgh and Canonsburg orthodontist offers quality appliances perfect for the individual's diagnosis, including:
metal bracket and archwire braces
Simple J clear aligners by Ormco for discreet correction of mild to moderate alignment problems, particularly in adults
ceramic braces with tooth colored brackets
palatal expanders and spacers to accommodate developing jaws and teeth
sports mouthguards to protect vulnerable teeth and soft oral tissues
Choose a location for a consult
Bethel, McMurray and now Canonsburg–there's a Cartwright Orthodontics near you to serve your needs conveniently. Contact the office team for an initial orthodontic consultation. Find out how Dr. Gary Cartwright and his professional staff can help you and yours.
Comments Off

on Pittsburgh orthodontist treats both children and adults
No Comments
No comments yet.
RSS feed for comments on this post.
Sorry, the comment form is closed at this time.