April 30, 2017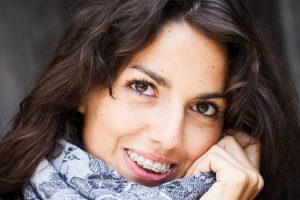 Whether you're looking for someone to straighten your child's teeth or it's your own smile that could use a little realigning, you need an excellent South Hills of Pittsburgh orthodontist to do the job. There are many to choose from, so how can you be sure you're making the right choice? Cartwright Orthodontics has some tips to help you decide.
#1: Look for Experience and Quality
When you're looking for an orthodontist, experience should rank high on your list of deciding factors. How long have they been practicing? Does the orthodontist have a long-standing track record in the community? If so, that speaks to high-quality care. Dr. Gary Cartwright has been providing orthodontics for Southwestern Pennsylvania for over 20 years, and he has an impressive collection of before and after photos that speak to the transformations that are possible at Cartwright Orthodontics.
#2: Specialized Care
For the very best results, you want an orthodontist that specializes in the field. Some general dentists and other types of dentists will occasionally offer clear aligners or traditional braces, but these cases may be few and far between the list of other treatments they offer on a regular basis. An orthodontist, however, specializes in treating a whole range of dental malalignments and will provide the most modern, up-to-date care.
Dr. Cartwright specializes in providing orthodontic treatment for patients of all ages, from early intervention with young children to braces for adults. We offer comprehensive treatment plans ranging from early orthodontic evaluations to the retainers and appliances that help you enjoy your beautiful results for a lifetime to come.  Dr. Cartwright has also taken the extra voluntary step to become board certified to offer his patients the highest standards of orthodontic knowledge and skill.
#3: Conveniently Located
Throughout your time with braces, you will need to come into the office every 4 to 8 weeks so that we can check in on your braces and make sure everything is progressing as it should. And if you break a bracket or experience any other emergency, you'll have to come in for an emergency appointment. Make things easier on yourself by choosing an orthodontist that is conveniently located for you and your family.
Cartwright Orthodontics has two locations, one at Bethel Park and another in McMurray. We are open at convenient hours to ensure you can visit us at the time that suits your schedule best. We also offer emergency visits 5 days per week and on weekends if needed.
#4: Consider Finances
Braces are an investment.  At Cartwright Orthdontics, our goal is to assist you in receiving your maximum orthodontic benefits. Although our name may not appear in your insurance plan, your full coverage may still be available. Contact our financial specialist to verify and handle all of your insurance needs. Cartwright Orthodontics offers a number of payment options and incentives, including discounts when you pay for the full treatment at once, no-interest payment plans, a multi-family member discount, and third-party financing.
#5: Visit the Office
And finally, take some time to visit the office before you commit to your new orthodontist. Swing by and ask the staff any questions you have in person. Request a tour if you'd like one, too. If you have a great feeling when you leave, take it as a wonderful sign! You've found your new home for orthodontics.
Come Visit Cartwright Orthodontics!
While you're searching for the best orthodontist in the South Hills of Pittsburgh, take a longer look at Dr. Gary Cartwright and the team at Cartwright Orthodontics. We provide experienced, high-quality care that reveals the very best results. We invite you to schedule an appointment today!
Comments Off

on Choosing the Best South Hills of Pittsburgh Orthodontist
No Comments
No comments yet.
RSS feed for comments on this post.
Sorry, the comment form is closed at this time.