November 22, 2022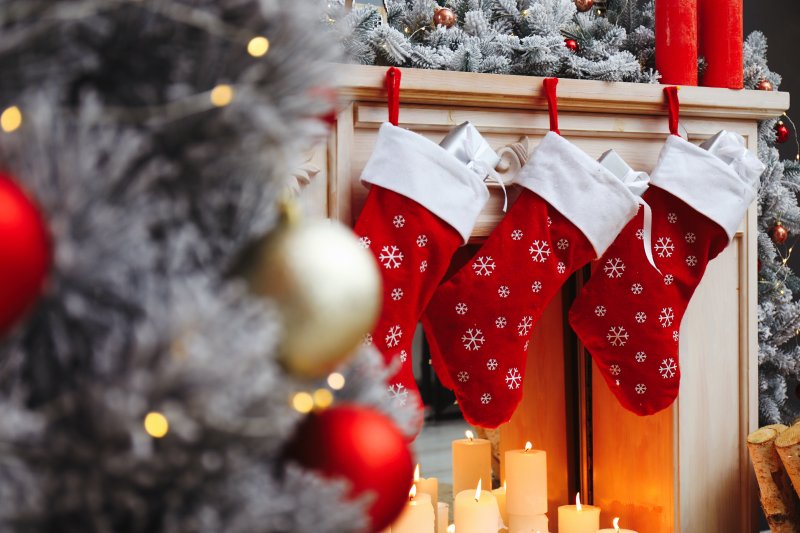 Stockings are iconic to the holiday season, but along with them come some treats that aren't great for your child's metal braces. The sweets that normally become stocking stuffers can potentially snap a wire or pop a bracket. If you want to protect your child's teeth and engage in this tradition, here are some things that could take the place of sticky sweets this year.
Small Toys
The only thing a child is happier to see on Christmas than candy is a toy. If you want something to put in your child's stocking this year, try a small trinket. You can use a present you'd normally put under the tree, or you could opt for a gift that's small and affordable. Even something from the dollar store can be a fun surprise for your child.
Chocolates
Candies are bad for braces not just because they can damage them, but also due to the amount of sugar they contain. The longer that sugar stays in your child's mouth, the more it'll feed the bacteria that live there. That can mean an increased chance of gum disease and tooth decay, which is a problem for anyone, but especially for people with braces. Tooth decay can cause children to lose a bracket, which will require an orthodontist's intervention to correct.
Chocolate is soft and washes away quickly, so if your child has a sweet tooth, it's a great substitute for gummier candies.
Dental Accessories
Children with braces often find that more and more of their life is devoted to dental care. That being the case, it's worthwhile to give them something that reinforces good habits while making dental hygiene much easier. An electric toothbrush is a good example. They come in all kinds of shapes and colors so you can get one suited to your child's taste. They're also proven to remove plaque and bacteria better than manual toothbrushes, and they're gentler on your child's gums. If you're looking for gift ideas, making something they do twice a day just a little bit easier can make a substantial difference.
Whatever way you wind up going, the holidays can still be lots of fun for your child with braces. You just need a little bit of creativity, which they'll be sure to appreciate.
About the Author
Dr. Gary Cartwright has been a practicing orthodontist for over 25 years, but his passion for his field hasn't waned in the slightest. He still gets a kick out of seeing braces come off and his patient's new smile be revealed. Dr. Cartwright received his Doctor of Dental Medicine from the University of Pittsburgh, and while in school he received the International College of Dentists Award for Outstanding Clinical Excellence. If you have any questions about how best to take care of your child's braces, you can reach his Bethel Park office via his website or by phone at (412) 833-6188.
Comments Off

on Stocking Stuffers for Kids with Braces
No Comments
No comments yet.
RSS feed for comments on this post.
Sorry, the comment form is closed at this time.