April 20, 2023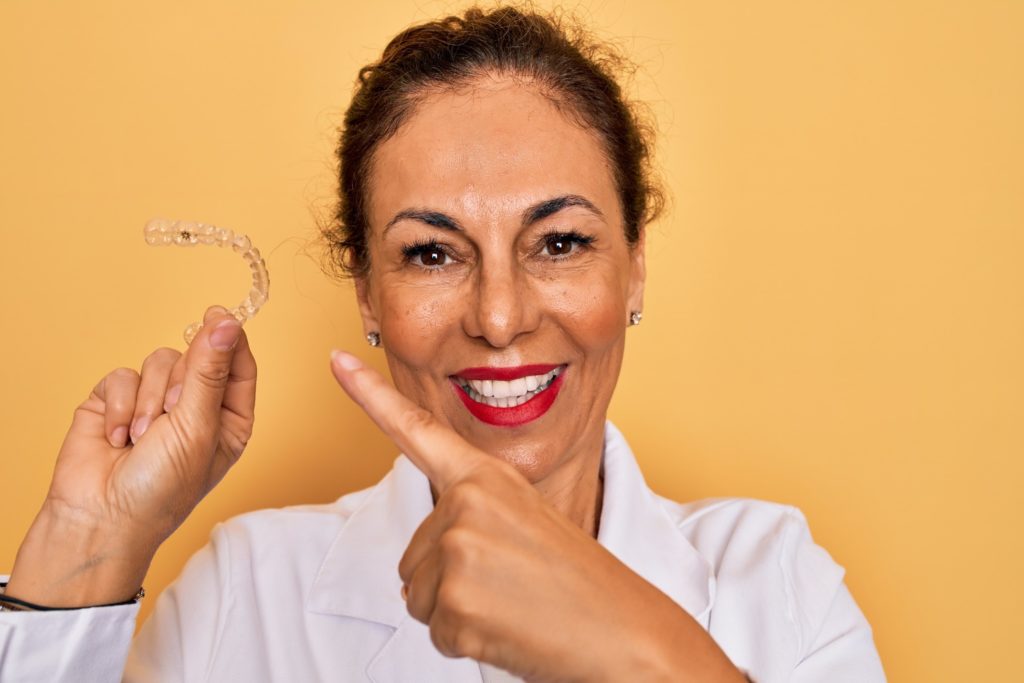 If you looked into straightening your teeth decades ago, you might have been told that metal brackets and wires were the only solution. Today, that's far from the case. Clear aligners are custom-made for each patient, and they are as effective as they are discreet. There's another perk: they are suitable for patients of all ages! With this in mind, keep reading to learn why you're not too old for clear aligners.
Why You're Never Too Old for Clear Aligner Treatment
Since many patients undergoing orthodontic treatment are teens and young adults, it's not surprising that people over the age of 40 often think that they are "too old" for clear aligner treatment. In reality, that's far from the truth! Remember, you deserve a smile you're proud of no matter what your age. Furthermore, straightening your teeth can benefit your oral health significantly by improving your bite and reducing your chances of developing tooth decay, gum disease, and the like. So, whether you're 35 or 65, don't hesitate to schedule an appointment with your orthodontist to see if you're a candidate.
A Few Reasons Why Adults Are Often Better Patients for Clear Aligner Treatment
It's also important to note that adults aren't just candidates for clear aligner treatment; they are often better patients! In addition to having a better grasp on the importance of oral hygiene, they are typically more committed to following their orthodontist's instructions since they are investing their own money. Plus, they often have more motivation throughout their treatment because they want to achieve the results they desire as quickly and efficiently as possible.
Here's How to Get Started
If you've never had braces before (or it's been a long time since you had them) you might be a bit unsure where to start. Fortunately, the first step is simple: schedule a consultation with your orthodontist. This visit will allow you both to get acquainted before they conduct an oral exam and learn all about your dental needs. From there, they can confirm if you're a candidate, answer any questions you have, and work on your custom treatment plan!
About the Practice
At Cartwright Orthodontics, patients in McMurray and Bethel Park can trust their smile to a board-certified, award-winning, and top-rated orthodontist, Dr. Gary Cartwright. He earned his dental doctorate at the University of Pittsburgh and his degree in orthodontics from the University of New York, Stoney Brook. Today, he has more than 25 years of experience, and he is a Diplomate of the American Board of Orthodontics too! So, if you have a question about clear aligner treatment or you want to schedule a consultation, don't hesitate to visit our website or call (724) 942-5130.
Comments Off

on Think You're Too Old for Clear Aligners? Here's Why You're Not!
No Comments
No comments yet.
RSS feed for comments on this post.
Sorry, the comment form is closed at this time.