July 12, 2018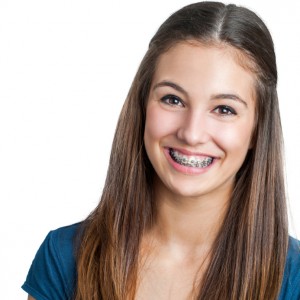 Now that you or one of the kids is wearing braces, you and your orthodontist in McMurray are going to become great friends. After all, you'll be seeing a lot of each other over the next couple of years. Just how often you'll need to schedule appointments depends on a few things. Read on to learn more about the frequency of appointments and what you need to do in between visits.
Appointments with Traditional Braces
If you are wearing traditional braces in McMurray, whether they are metal or ceramic, you will need to see the orthodontist about every four to eight weeks depending on where you are in treatment.
At these appointments, the orthodontist will check your progress and make some necessary changes such as replacing an arch wire or adjusting the position of braces.
These gradual steps are necessary in order to move your teeth a little close to where they need to be for proper alignment. Adjustments take time, because doing too much at any one time would be much too painful.
Appointments with Simpli5 Clear Aligners
If you are wearing Simpli5 Clear Aligners, then you probably won't need to see the orthodontist quite as often as if you were wearing traditional braces. Visits will be scheduled about every six weeks. At these appointments, you'll be given the next one or two series of aligners. You'll wear each for three to four weeks and then move on to the next series. As long as you are wearing your aligners consistently, more frequent visits should not be necessary.
Appointments before Braces
What if your child isn't wearing braces yet, but you've been told he will need them?Bring him to see the orthodontist every six months. When children are young, their teeth and bite are developing, so changes can happen in just a matter of months. Regular visits ensure that braces are put on at just the right time.
What Should I Do In Between Visits?
If you're wearing traditional braces, then the most important thing you can do is maintain excellent oral hygiene with daily brushing and floss, and stay away from foods that your orthodontist has told you not to eat.
Avoid crunchy foods like popcorn, carrots and ice chips; these could break a bracket or arch wire. Sticky foods like caramels and gum can dislodge braces. If you break or dislodge your braces, then you'll have to make an unplanned visit to the orthodontist that could prolong your treatment time.
Although you can eat whatever you like with Simpli5 Clear Aligners, you must be sure to wear your invisible braces for the better part of every day. This helps to ensure that you will complete your treatment on schedule.
If you have a question about the braces you're wearing now, or if you'd like to know how braces could help your smile, call an orthodontist McMurray today.
About the Author
Dr. Gary Cartwright earned his DMD degree from the University of Pittsburgh and has since gone on to practice orthodontics for over two decades. Additionally, he is a member of the American Association Orthodontists and a Diplomate of the American Board of Orthodontics. Dr. Cartwright can be reached for more information through his website.

Comments Off

on How Often Should I See My Orthodontist in McMurray?
No Comments
No comments yet.
RSS feed for comments on this post.
Sorry, the comment form is closed at this time.