August 17, 2023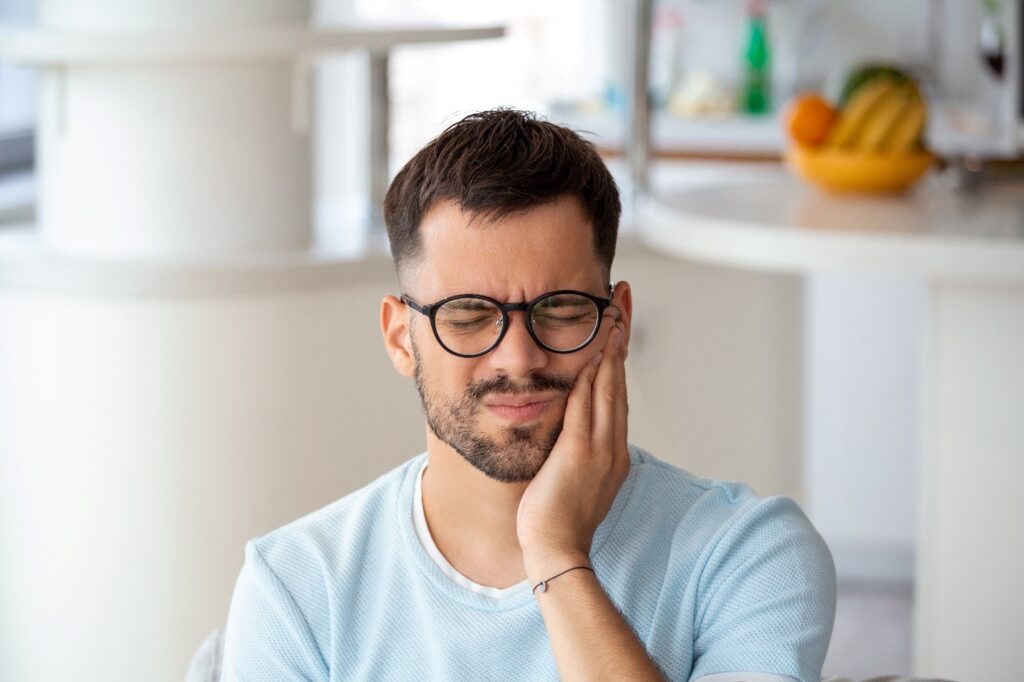 Compared to traditional metal braces, clear aligners are a walk in the park. With that said, it is normal to experience some soreness as your teeth move, which is typically most noticeable in the hours following your transition to a new set of trays. The good news is that there are several ways you can ease clear aligner discomfort – here are six!
Tip #1: Switch Your Trays in the Evening
One of the best ways to combat clear aligner discomfort is by switching to your new trays directly before bed. That way, you sleep through the period of time where your teeth are moving the most!
Tip #2: Sip on Cold Water
As your teeth move, your gums can become inflamed. Naturally, this can result in quite a bit of irritation. To alleviate the swelling and provide a slight numbing sensation, try sipping on cold water throughout the day or using a cold compress for 10 minutes at a time.
Tip #3: Use Orthodontic Wax
You may have heard that you can use a nail file to fix a sharp edge of your aligner. However, this can be risky since taking off too much can result in complications to your treatment plan. That's why it's best to instead cover any uncomfortable pieces with orthodontic wax!
Tip #4: Stick to Soft Foods
When your teeth feel sore, the last thing you want is to eat something crunchy, sticky, or hard. So, steer clear of raw nuts, peanut brittle, pretzels, and the like for at least the first few days. Instead, opt for plain yogurt, scrambled eggs, oatmeal, and other smile-friendly, soft foods.
Tip #5: Take OTC Pain Medication as Directed
Of course, if all else fails, you can take an OTC pain reliever to combat your discomfort. Just make sure to talk to your orthodontist first about which one they recommend since some prefer that their patients avoid anti-inflammatory ones.
Tip #6: Keep Your Aligners In!
Since clear aligners are removable, you might have the urge to simply take them out when you're in pain. Don't! The less you wear them, the longer it will take for your teeth to adjust. Conversely, the more you wear them, the quicker your discomfort will subside.
About the Practice
With two offices, an exceptional team, convenient hours, and multiple payment options, achieving your dream smile is easier than ever with Cartwright & Palmer Orthodontics! Plus, we're here to help with every facet of your teeth straightening journey – from answering questions at your consultation to providing tips on how to make life with braces easy and pain-free. If you want to learn more about clear aligner treatment, don't hesitate to get in touch with us by visiting our website or calling one of our two conveniently located offices.
Comments Off

on 6 Helpful Tips for Easing Clear Aligner Discomfort
No Comments
No comments yet.
RSS feed for comments on this post.
Sorry, the comment form is closed at this time.