October 13, 2023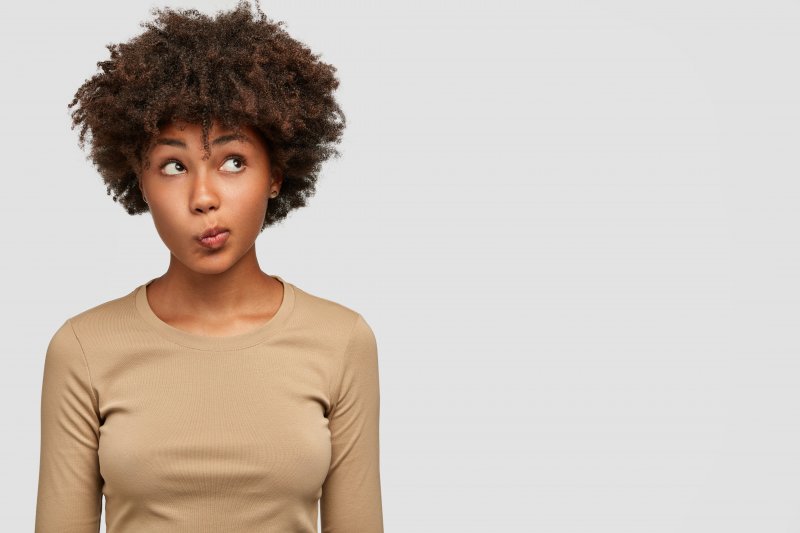 People put a great deal of effort into following their orthodontist's instructions when wearing braces or clear aligners, and wearing a retainer is a necessary part of preserving the hard-won results of these treatments. While these appliances are durable, they do not last forever. Here are four signs that can tell you that it might be time to talk to your orthodontist about replacing your retainer.
What Are Some Signs That My Retainer Needs Replacing?
A retainer needs to be strong and fit properly in order to prevent a patient's teeth from shifting out of alignment. Some signs your retainer is ready to be replaced include:
Your retainer has small cracks
Retainers can be made from plastic, wire, or a combination of both. If you find cracks in the plastic when examining your retainer, it's time to see your orthodontist about a replacement. These cracks can make your retainer too weak to hold your teeth in position and can also provide shelter for the nasty bacteria that cause tooth decay and gum disease.
Your retainer feels loose
If your retainer begins to feel loose, it might be time for a replacement. Since retainers are meant to be used on a daily basis, they will accrue wear and tear over time. If your retainer cannot fit snugly, it cannot keep your teeth in place, and unless it is repaired or replaced, your teeth will begin shifting out of alignment again.
Your retainer no longer fits
Retainers can lose their shape over time, especially if they are cleaned with a dishwasher or other methods using hot water or harsh chemicals. If your retainer is no longer fitting well, it cannot keep your teeth in their proper positions.
Your retainer has calcium buildup
Even with the best care, retainers can accumulate calcium deposits over time. If you find that this is making your retainer too unsightly to wear anymore, talk to your orthodontist about a replacement.
How Should My Retainer Fit?
A retainer should fit snugly but not painfully over your teeth and you should never have to force your retainer into your mouth. However, if you haven't worn your retainer for a long time, you may feel some discomfort when you put it back in again. This does not necessarily mean your appliance needs to be replaced.
The best way to make your retainer last is to clean it every time you brush your teeth, regularly soak it in an approved cleaning solution, and store it in a retainer case when you're not wearing it. Many retainers can last up to ten years with proper care.
About the Practice
Cartwright & Palmer Orthodontics provides comprehensive orthodontic services that exceed all expectations in McMurray and Bethel Park, PA. Led by Drs. Gary Cartwright and Nicholas Palmer, the staff delivers personalized care in a friendly and welcoming environment. Areas of expertise include traditional braces, clear aligners, pediatric orthodontics, and orthodontic emergency care. Contact the practice online if you think you need your retainer replaced.
Comments Off

on When It's Time to Move On: Knowing When It's Time to Replace Your Retainer
No Comments
No comments yet.
RSS feed for comments on this post.
Sorry, the comment form is closed at this time.