February 21, 2023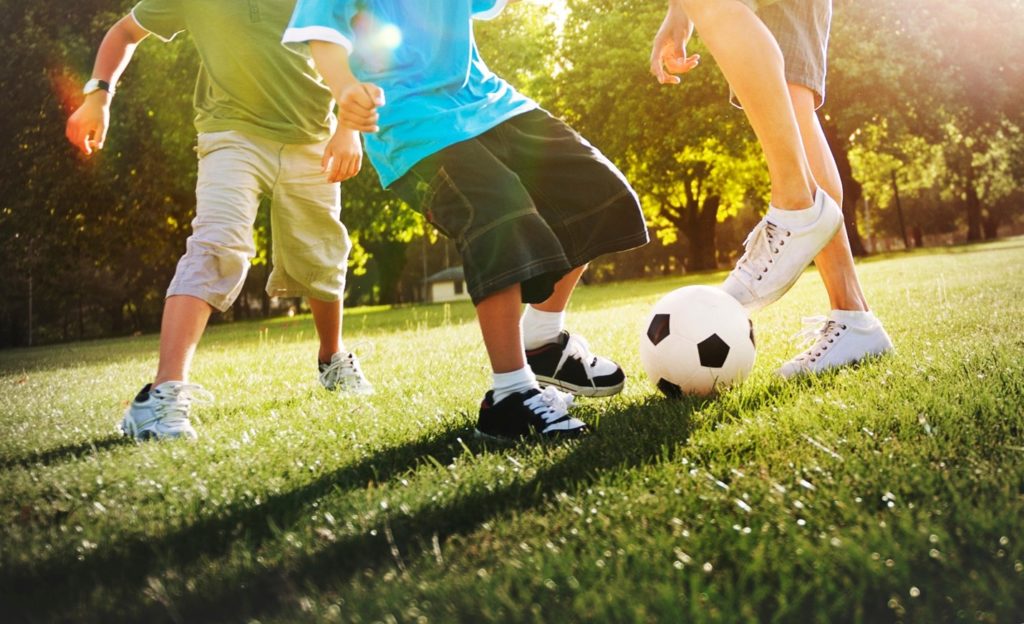 When it comes to keeping your child's smile healthy, teaching them about the importance of brushing, flossing, and eating a healthy diet is key. Even with this knowledge, accidents can still happen. If they play contact sports or get a little too rowdy on the playground, they may end up getting popped in the mouth. Keep reading to learn about the importance of dental mouthguards and how they can protect your little one from trauma to their teeth and other oral structures.
Why Are Mouthguards Important for Sports Safety?
Athletes of all ages and skill levels should wear mouthguards. This is because research shows that sports-related injuries contribute to one-third of all mouth and face injuries. Mouthguards work in a similar way as helmets. They protect against trauma to the face, such as chipped, fractured, or knocked-out teeth.
These devices are usually made from laminate or soft plastic. They can protect your teeth, gums, cheeks, and jaw from damage by spreading the pressure of the impact across a larger area. Additionally, the soft material absorbs some of the force, which can greatly reduce the severity of injuries.
4 Ways To Care for Your Child's Mouthguard
If your little athlete could benefit from a dental mouthguard, it's important to take care of it properly. You can do that by following these tips:
Rinse it off – Be sure to rinse your child's mouthguard with cold water. Additionally, clean it with a toothbrush and toothpaste before each use. This will remove bacteria and debris that have built up. You can also soak the mouthguard in non-alcoholic mouthwash before rinsing it off with water.
Store the mouthguard – Use a rigid, sturdy case to keep your mouthguard safe when your child isn't using it.
Don't use hot water – Be sure to use cool water when cleaning the mouthguard since hot water can damage or disfigure it.
Check it regularly – Make sure to regularly check your child's mouthguard for signs of wear. Additionally, make sure that it still fits their mouth properly. If it doesn't set up an appointment with their pediatric dentist so they can determine what the issue is and have a new mouthguard made if needed.
Mouthguards are an accessible, affordable, and effective way to keep your child's smile safe while they play soccer, football, or other contact sports. With the help of this device, they can maintain a healthy, bright, and damage-free smile for years to come!
About the Practice
Cartwright Orthodontics offers patients in McMurray and Bethel Park the care they need to keep their smiles healthy and bright. They treat patients of all ages, including children who play contact sports. This includes dental mouthguards to keep their smiles safe so they can make it through the season with their smiles in great condition. Do you want to set up an appointment with Cartwright Orthodontics or to learn more about the services they offer? If so, visit their website or call their McMurray office at (724) 942-5130 or their Bethel Park office at (412) 833-6188.
Comments Off

on Why Your Child Should Wear a Mouthguard
No Comments
No comments yet.
RSS feed for comments on this post.
Sorry, the comment form is closed at this time.